Video Testimonials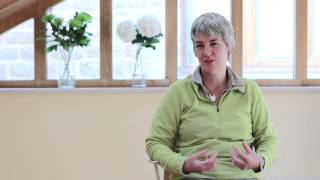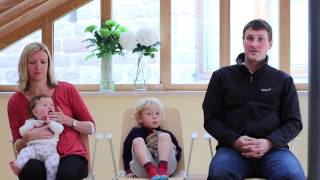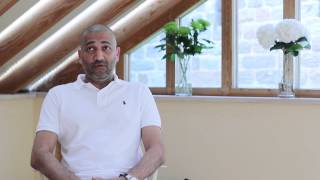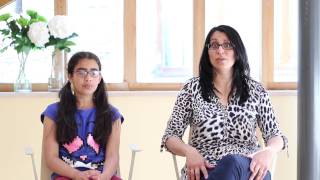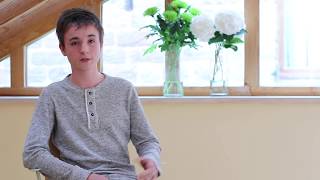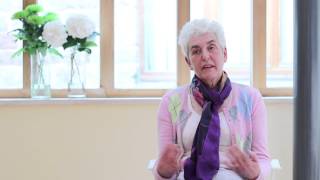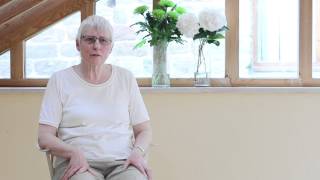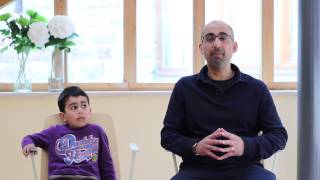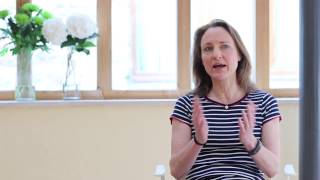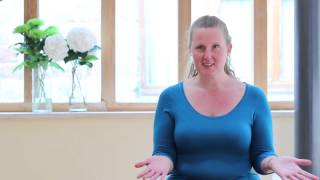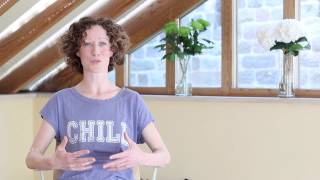 Testimonials
From pain to progress
This is my testimonial for Brighter Life Chiropractic. First of all there was that huge improvement in the space in my chest. This meant that I could breathe much better and more deeply than the years before (that is what I immediately noticed when I was still on the table and we spoke about it).


It became even clearer later that day as we went for a walk on the beach and we had to walk up the cliff. Normally I have to stop two or three times to catch my breath again, but now I walked up effortlessly without even noticing that I did. I noticed that I had done it when we were on top already. A very impressive improvement.


Before the treatment I almost continuously had a tingling sensation in my arms especially at night, both this and the tension in my neck and back muscles has gone. My back felt totally relaxed and I felt as if I had regained the ability to relax my muscles.


The tingling in my arms went for weeks. I became more aware of my posture and sitting straight, and I still am! The very painful spot in my lower back that has been there for years because of too much tension in my muscles, has disappeared. 

All together I am very impressed. I have never, in all those years of physiotherapy and chiropractic treatment, experienced such a profound effect that lasted that long. And from only one treatment session. It is simply amazing. Again thank you very much. I made an appointment with an NSA practitioner in my home country of the Netherlands.
Migraine
I recently visited Dave to do some IT related work and, whilst I was there, I happened to suffer from a migraine. I get these every few months, and it generally takes me a few days to fully recover from them. I accepted Dave's offer to perform an NSA adjustment on me and, to my amazement, my migraine pretty much instantly lifted. What further impressed me was that the full recovery was in minutes and not days as previously experienced. I would highly recommend this treatment and approach.
Family wellbeing
Dave is a gifted and talented chiropractor who has helped our entire family with their wellbeing.
Ouch!
I have had Network Spinal Analysis care from Dave for five years now. In that time I have always found him to be professional, friendly and caring. That is why I chose to see him. I chose to continue seeing him because of the profound changes in my health and wellbeing as a result. The most intense time for me was when I herniated a disc and was literally unable to move or even lie down comfortably. Dave assisted me intensely during this period and enabled me to return to work and to even improve my emotional and mental relationships within record time. Both my wife and I were amazed at what was possible. I cannot recommend him or his service highly enough!
A warm welcome
Brighter Life's new premises in North Yorkshire, just outside Wetherby, are perfect. The practice offers a tranquil and relaxing sanctuary, conducive to one's feelings of peace, well being and health. Dave and Nancy (his wife) offer a warm, caring and friendly welcome. Dave's introductory talk on NSA was comprehensive and accessible, as well as very entertaining and set the scene for a greater understanding of this new approach to 21st century health and well being. After the talk I was fortunate to receive some care from Dave. His approach was considered, respectful and thoroughly relaxing and finished off what had been a delightful visit to this young couple's long-term dream. I wish them all the very best of success for the future. They deserve it and are passionate about what they do.
Feeling safe
Dr David Hill is a wonderful NSA Practitioner. At a time when I was really struggling he was incredible. I felt very safe and secure to really connect and move through some very deep emotional stuff from my past that I needed to connect with. I really felt that he understood exactly what I needed and allowed me to go there with safety. Thank you.
Resourcefulness through stressful times
My encounter with NSA care in general, and Dave's care in particular, has been of great value for me. It has supplied me with a tool to clear stress and made me more capable of handling life's challenges. As a student I am faced with testing exam periods, intellectually but also mentally and physically. Even well prepared, it's hard to not get affected by the stress these periods exert. On many occasions Dave has helped me to get back on track. Sometimes, before an entrainment I've been close to breaking down, and afterwards it can be hard to even recall what could have caused such a stress. Even when I remind myself of these stresses, I see them with much more resourcefulness.


Thanks Dave for your loving care.
Happy childbirth
Network care has transformed my wellbeing and my life. I am healthier in every sense. Physically, I have a lot more energy and greater confidence in my body. Emotionally, I have become more confident in who I am and what I deserve in life. I have become empowered enough to free myself from an abusive relationship, feeling supported and strong within myself. Spiritually, I know why I'm here and how I want to contribute to the world. Along with counselling, (which goes beautifully with Network), NSA and SRI were the tools that helped me get there! 

During both of my pregnancies, with the help of Network Care (NSA and SRI) I became more and more confident about birth as my due dates got nearer. This is because I was able to become present with what I was feeling in my body, (fears, doubts, thoughts about birth), and I could then acknowledge and accept them, tap into and anchor my own inner strength as a woman as well as the strength of women collectively. This helped me immensely during my births!!! I feel all pregnant women deserve to feel empowered and trust their body's abilities to give birth naturally.
Life enjoyment
The benefits of Network care are tremendous; my spine has never felt so flexible, my stress levels have dramatically decreased, I have been able to make huge and important decisions which otherwise would not have happened. I would recommend this to everyone who wants a richer and more fulfilling life. I am very grateful to Dr Dave Hill for the outstanding care I have received and will continue to receive whenever I come up to the north of England.
Relief from pain
Just wanted to send you a quick email to say thanks again for a great entrainment last nigh. Just to let you know, the hip pain that I have been having for the last two days had disappeared by the time I got home. It seems chiropractic really does work.
Managing stress and optimising performance
After my very first entrainment I did not feel an awful lot. I remember saying it felt like guided meditation to me, I felt more relaxed, which on its own was definitely not a disappointment as a treatment, however the effects of NSA were much less tangible than regular chiropractic treatment I had been used to. But, later in the treatments, I caught on to the heel tension checks that were being performed and how noticeably different they were pre and post adjustment.


The next thing I noticed was that after an entrainment on the night prior to a big exam I was very peaceful following the treatment as well as for the rest of the evening. There is no doubt in my mind that NSA helped me perform better in the exam the following day. After more treatments I felt the relaxing effect of each individual treatment intensify especially when I was being treated daily for about a week.


I remember leaving the treatment room with such a big smile that didn't leave my face for a good 5 minutes and I spent some time in the car watching the sun go down before I drove away. I believe if everyone could have NSA treatments regularly the world would be a better place. And, if I could, I would have treatment daily.
More relaxation
I was sceptical at first about NSA but having received care I started to notice a general change in my mood. I had a new found tolerance for things that would normally have irritated me and generally a more prominent positive outlook on the world. I was also more relaxed in day-to-day life. I highly valued the treatment I received and am sad I was unable to continue care due to geographical reasons. If this had not been an issue I would still be in care and feel I would be developing the positive effect further.
Openness
I was introduced to NSA a bit more than a year ago now. I am still not sure exactly how it works and exactly what happens, but I know that this experience – your entrainments, and the friendly environment and community you have created – has had a big impact on me. It has made me more aware and open to what is going on within me, as well as making me more curious and open to the world around. Seeing the fantastic results has strengthened my belief of the power we all possess, the power of the body to heal and help itself.
Gentle technique
I visited Dave after suffering with lower back pain for many weeks. He was very friendly and understood the underlying nature of the complaint immediately. Instead of the (painful) physical manipulation I had received previously at the hands of another therapist, Dave's technique involved mainly breathing exercises, which even at the time I found very relaxing, but within a couple of days my back pain had completely disappeared. I was able to bend any which way I liked and I'll bend over backwards now to recommend him to you!
Positivity
Thank you so much for introducing me to NSA. I'm really enjoying the treatments and I feel they're helping me lots. I always come back feeling more positive and happy afterwards.
Feeling empowered
You have enriched my life with your calm, positive and clever way of looking at life, lots and lots of surreal, fantastic and empowering network entrainments... you are a modest hero helping as many spines as humanly possible, and I really do take my hat off to you!
Inspirational
I met Dave and Nancy when Dave was in his but one final year of Chiropractic College and I shall be forever grateful for the impact and influence Dave and Nancy have had upon my life. Their compassion and dedication to giving and aiding the student body, especially through times of stress and many exams has been truly admirable. They have always shown me kindness and have many times gone out of their way to help and encourage me to grow and transform and aspire to be better, physically, emotionally and spirituality than my previous self. They have influenced and inspired the vision of the Chiropractor that I wish to be, and that, above all, I hope will encourage you to seek care at Brighter Life Chiropractic.
The Body's Ability to Heal
Hi there, Nancy and Dave!
Just thought I'd let you know a couple of things. If you remember, the last time I came I had a migraine type headache which partly shifted with the first adjustment. When I got back to the car after the second one, I realised it had completely gone. I nearly came back in to tell you then!! As I'd had it since the previous evening I was pleased to let it go!!!